First fastpacking trip of the summer season and it was a good one. After work we headed down to the Marble Mountains making our way up 2800ft and a little over seven miles to spend the night at the ABC lakes. The sun was setting as we trekked cross country over the final ridge providing some incredible lighting on the distance peaks.
We set up camp next to Dogwood lake on a large flat slab of granite overlooking Chinquapin lake and the valley below. We watched the waning orange glow on the cliffs above, made up some grub, and chatted by the fire.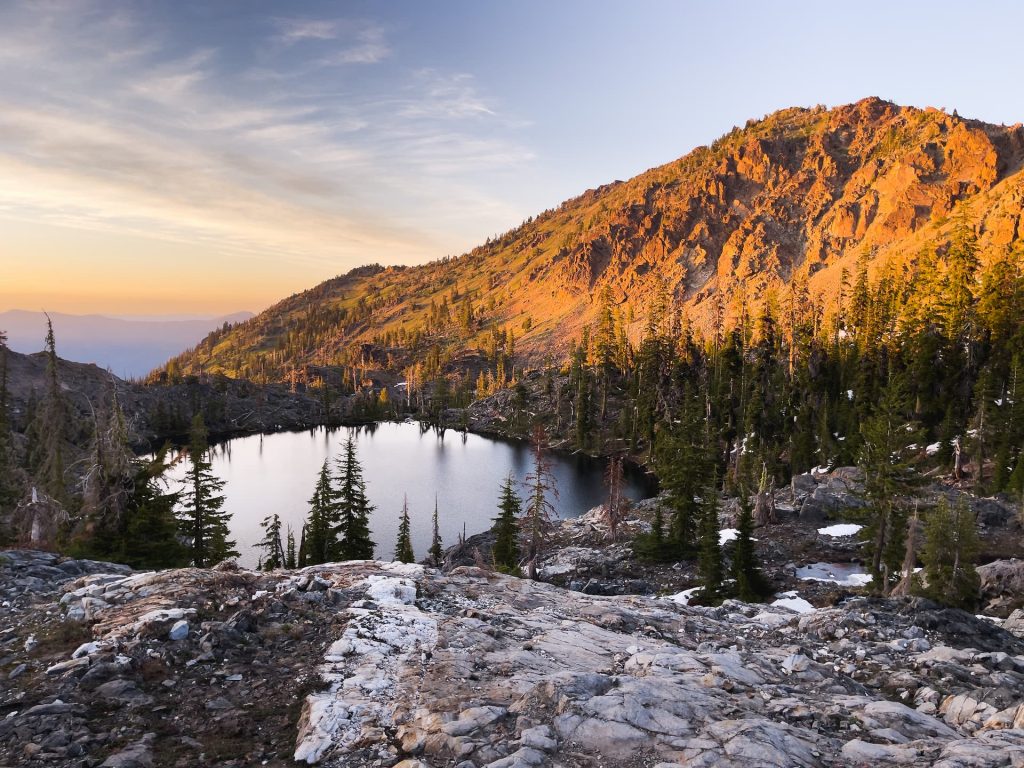 This trip I got to break in some new gear. I picked up a smaller pack by UltrAspire and a new down quilt by Enlightened Equipment. This new gear put my base weight under 10 lbs 🎉 (total weight with food and water was at 12)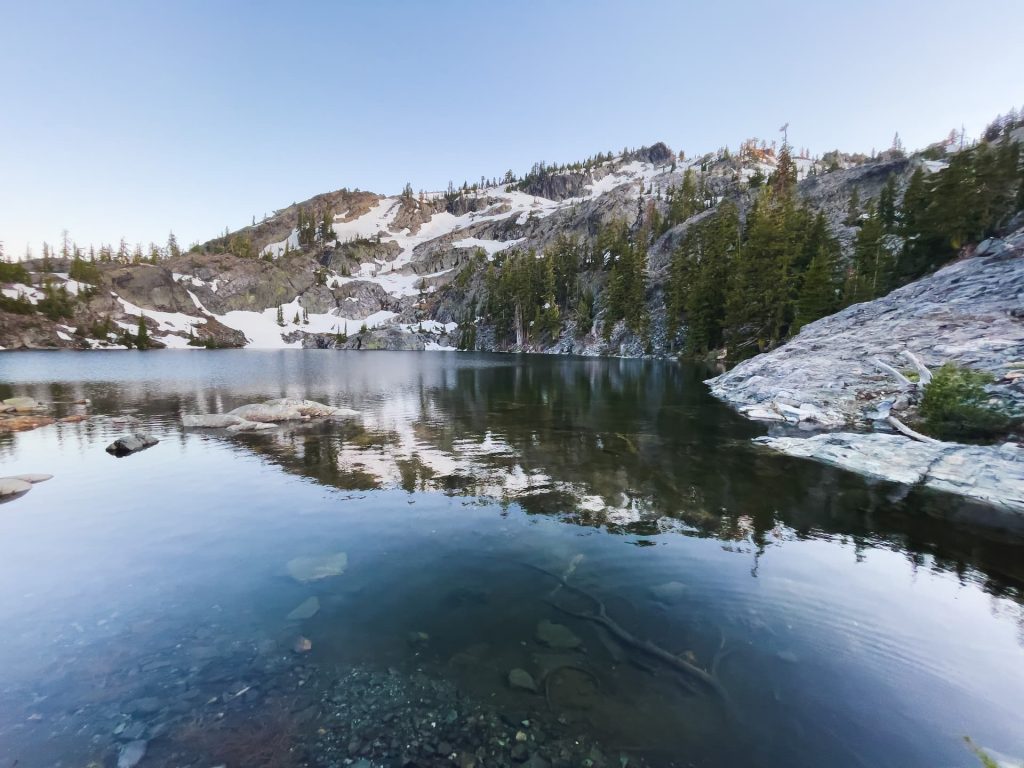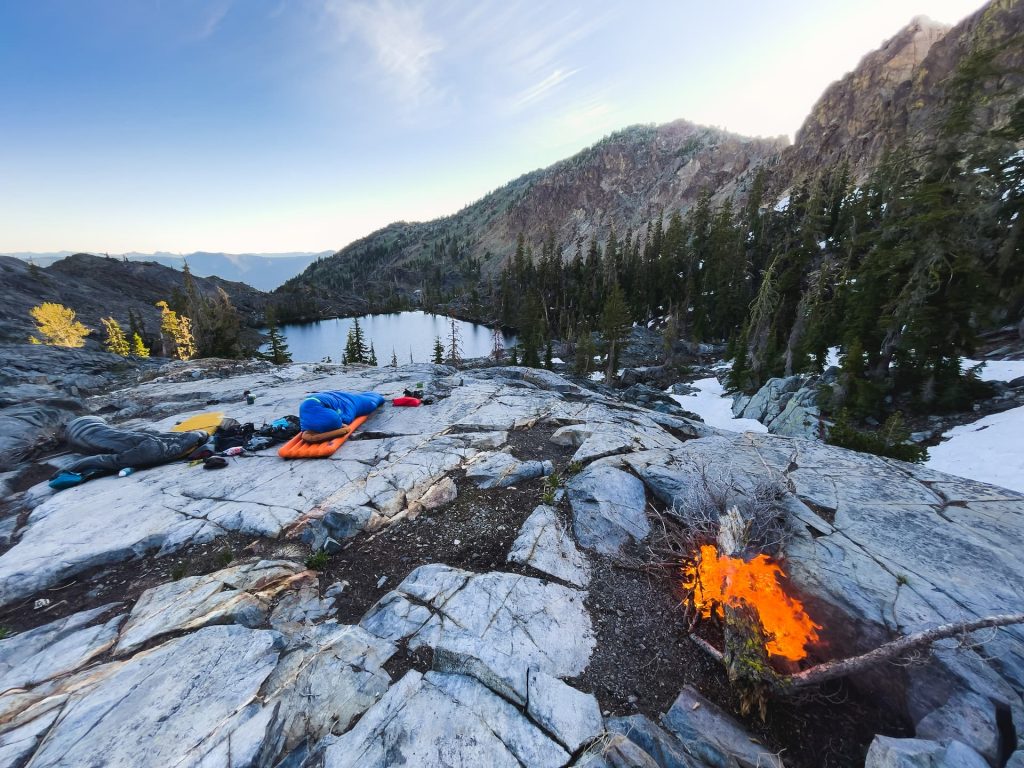 The next morning after breakfast and coffee we fastpacked back to the truck.