Exploring the great 🇺🇸 outdoors with pops, Trav, and Nate.
---
First fastpacking trip of the summer season and it was a good one. After work we headed down to the Marble Mountains making our way up 2800ft and a little over seven miles to spend the night at the ABC lakes. The sun was setting as we trekked cross country over the final ridge providing some incredible lighting on the distance peaks.
We set up camp next to Dogwood lake on a large flat slab of granite overlooking Chinquapin lake and the valley below. We watched the waning orange glow on the cliffs above, made up some grub, and chatted by the fire.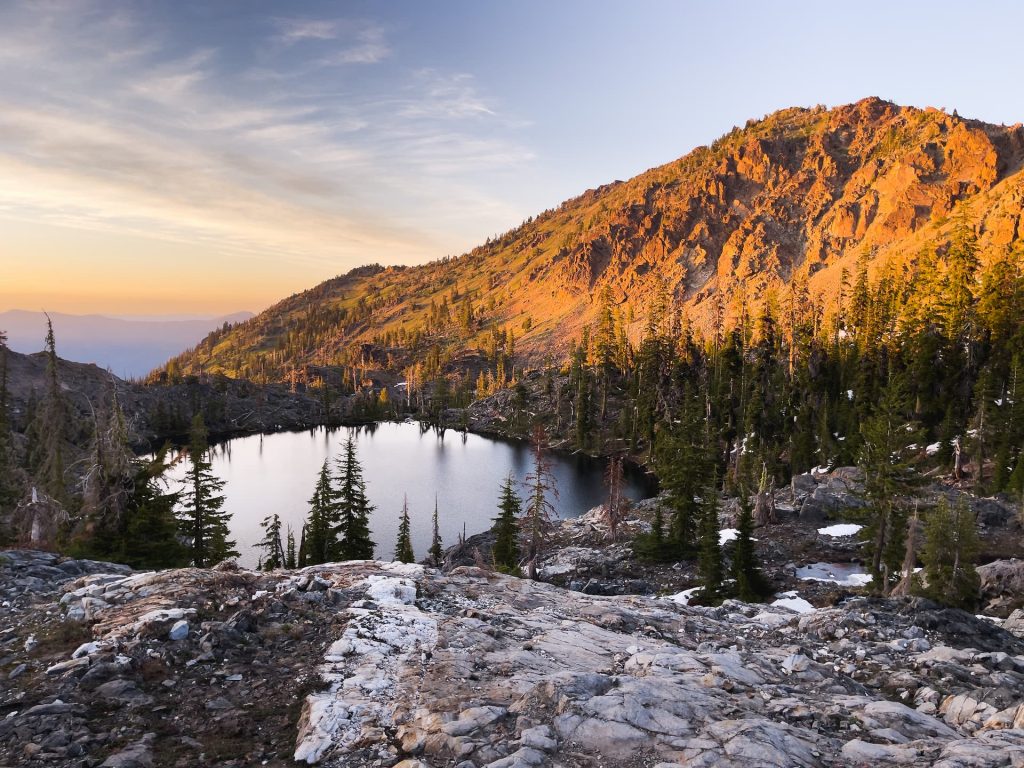 This trip I got to break in some new gear. I picked up a smaller pack by UltrAspire and a new down quilt by Enlightened Equipment. This new gear put my base weight under 10 lbs 🎉 (total weight with food and water was at 12)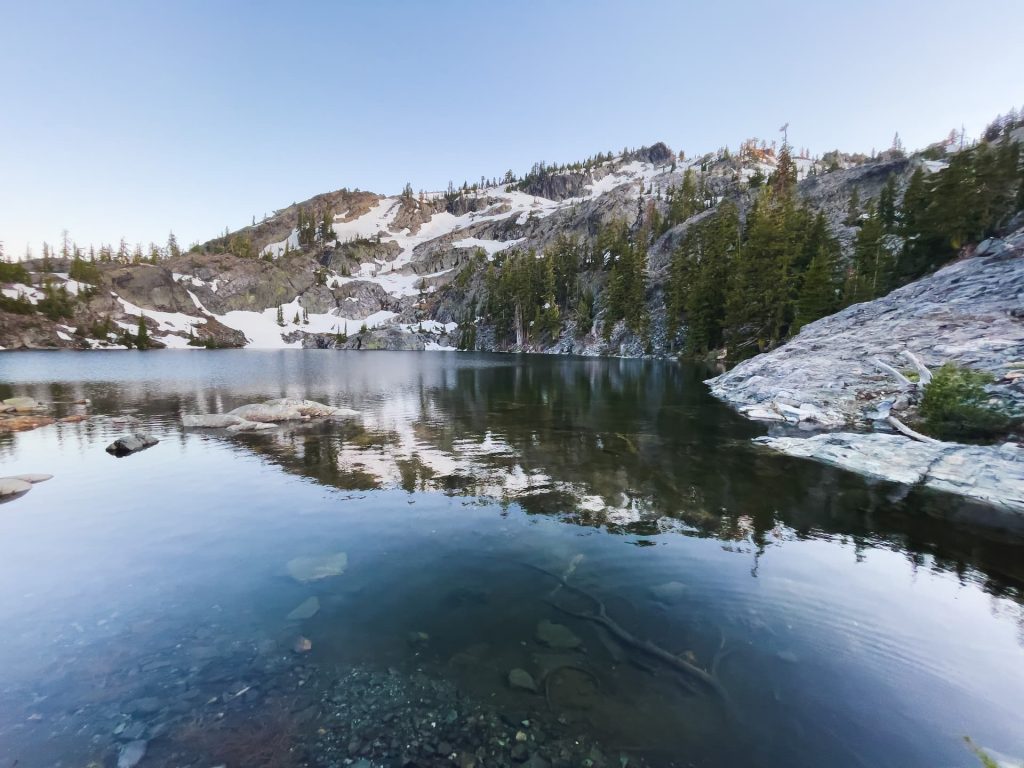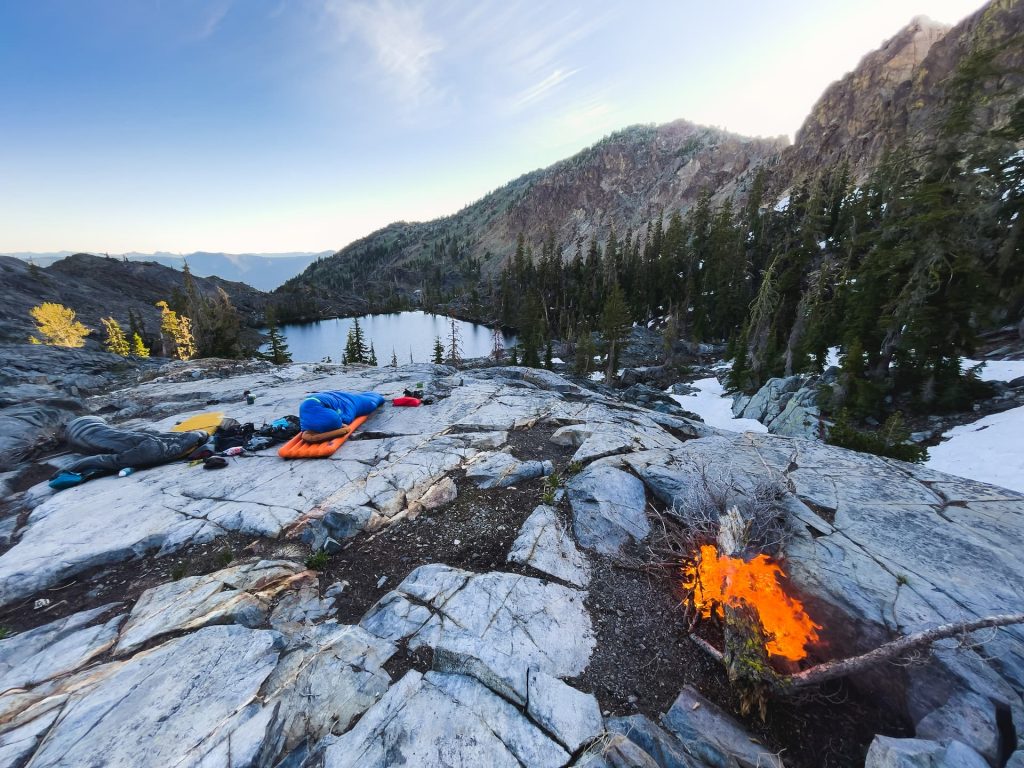 The next morning after breakfast and coffee we fastpacked back to the truck.
---
Philip and I took a quick overnight trip to the Marble Mountains Wilderness to check out the "ABCD" lakes. They're a series of pristine alpine lakes tucked away on a trailless mountain bench above 7,000 ft.
We took Boulder Creek trail which comes in from the north, paralleling the popular Lovers Camp trail a few ridges over. The first 3.5 miles is a brutal climb straight up with over 2500ft of elevation gain (my bad Phil 😝). It's then another 3-4 miles of side hilling to Deep Lake. The ABCDs are situated directly above.
We attempted to climb up but limited daylight and sore legs changed our minds. We instead opted to camp at Deep Lake and enjoy the little bit of light left.
In the morning Philip was kind enough to chill in camp and watch my dog as I adventured up the steep cliff side to the ABCD lakes (Aspen, Buckhorn, Chinquapin, and Dogwoood)
It took me about 30 min to find a line that wasn't going to kill me and climb to the top and it was SO worth it. The lakes were crystal clear with high saturation of blue and greens. I made my way to the shoreline of each, ending my exploration with a fantastic dip in Dogwood lake.
Next time I'll have to make camp at these lakes and spend a few days to soak it all in!
---